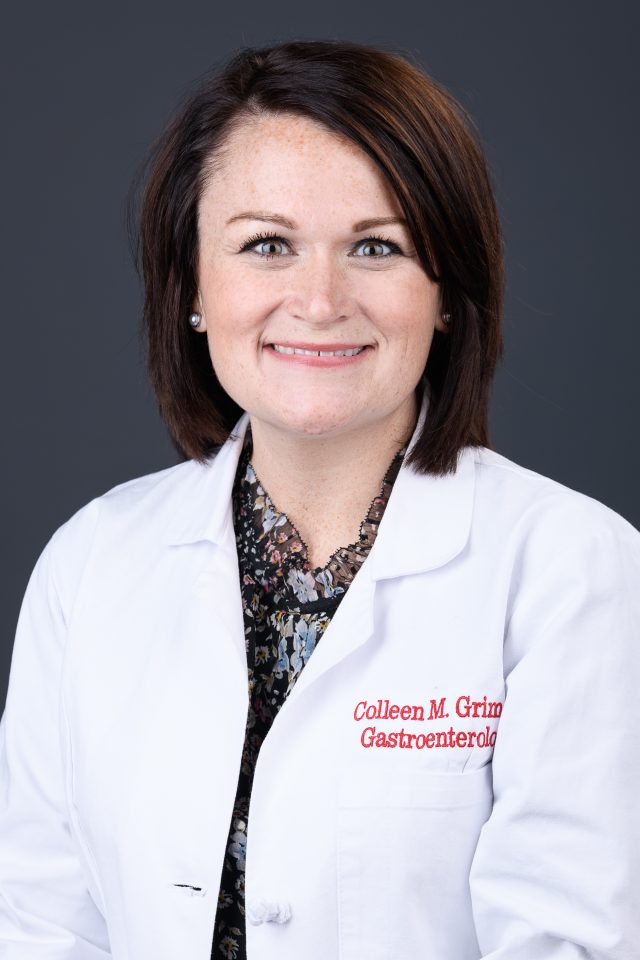 About
Colleen Grimone is a Physician's Assistant in our Gastroenterology department. She received her Bachelor of Science in 2003 and Graduated Magna Cum Laude from Gannon University. One year later, she received her Master of Physician Assistant Science, also from Gannon University, and graduated with distinction. Before joining Physician's East, Colleen worked as a Gastroenterology Physicians Assistant in Erie, Pennsylvania.
Colleen is NCCPA, BLS and ALLS certified. She is also licensed by the North Carolina Medical Board.
In her free time, Colleen enjoys reading, traveling, and spending time with her husband, four children and two dogs. She is also a Buffalo Bills football fan!