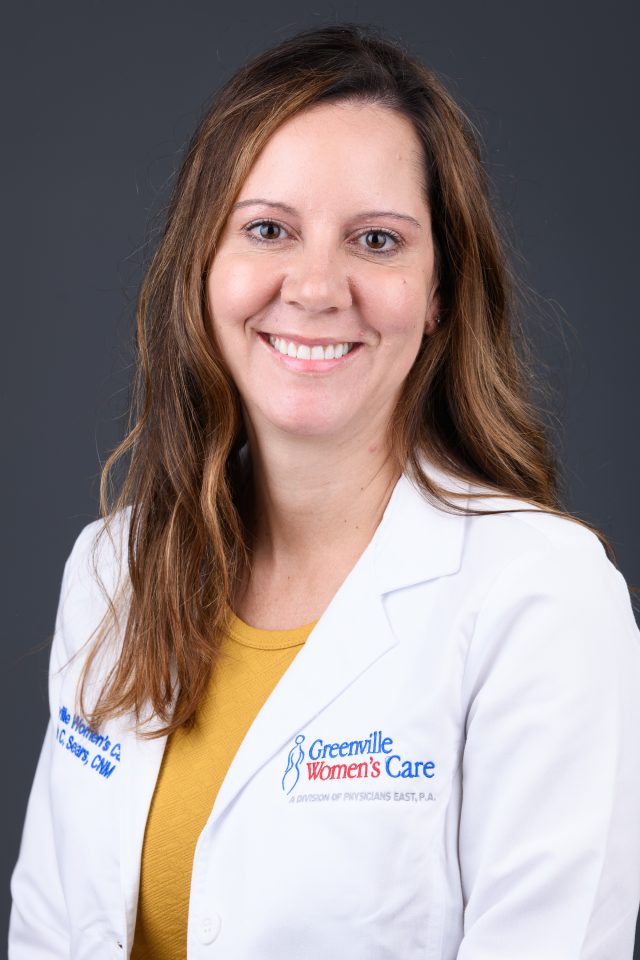 About
Ms. Sarah Sears earned her Master of Science in Nursing, Midwifery from East Carolina University. She also holds bachelor's degrees in Nursing and Public/Community Health Education.
Sarah's areas of interest include women's health education and promotion. Prior to joining Greenville Women's Care, she was a Certified Nurse Midwife at practices in New Bern and Greenville.
A native of North Carolina, Sarah resides in Greenville with her husband and their 3 children. Her hobbies include reading, boating, camping, being a soccer mom, and spending time with her family.