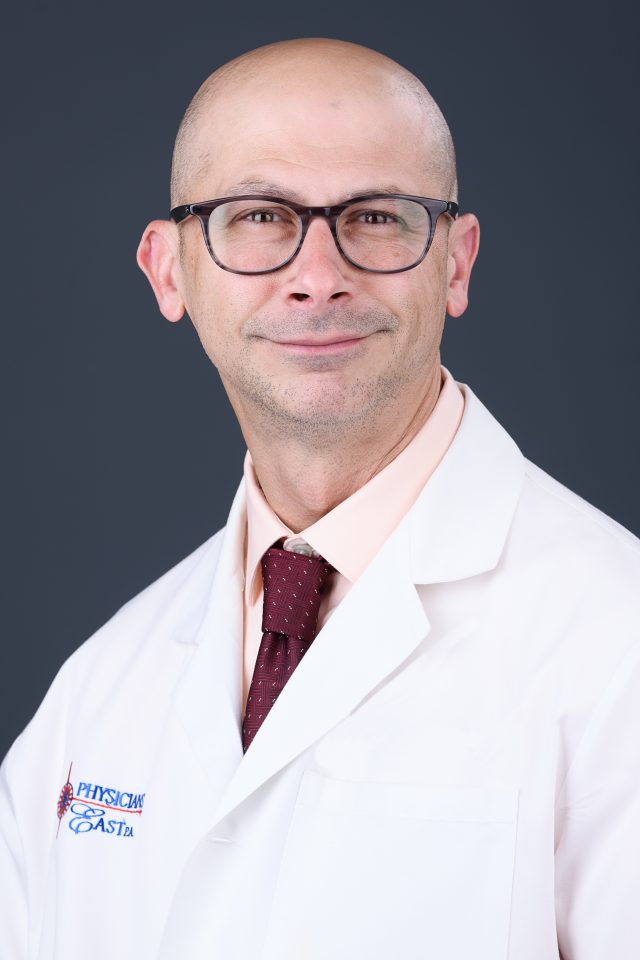 About
Dr. Steven Spruill earned his medical degree from the University of North Carolina School of Medicine. He completed his residency in Obstetrics and Gynecology at University Health Systems of Eastern North Carolina in Greenville, NC. Dr. Spruill earned his BS in Biochemistry from North Carolina State university.
Dr. Spruill's areas of interest include long-acting reversible contraception, minimally invasive techniques for menstrual problems, health and nutrition. He believes in patient-centered and shared decision making for his patient's health care needs. Prior to joining Greenville Women's Care, Dr. Spruill practiced at Vidant Women's Care- Tarboro, formerly Tarboro Women's Center.
A native of eastern North Carolina, Dr. Spruill is married to his wife Nusara, and has three children, Stefan, Carmen and Carissa. Outside of the office, he enjoys music, running and fitness, and spending time outdoors with his family.