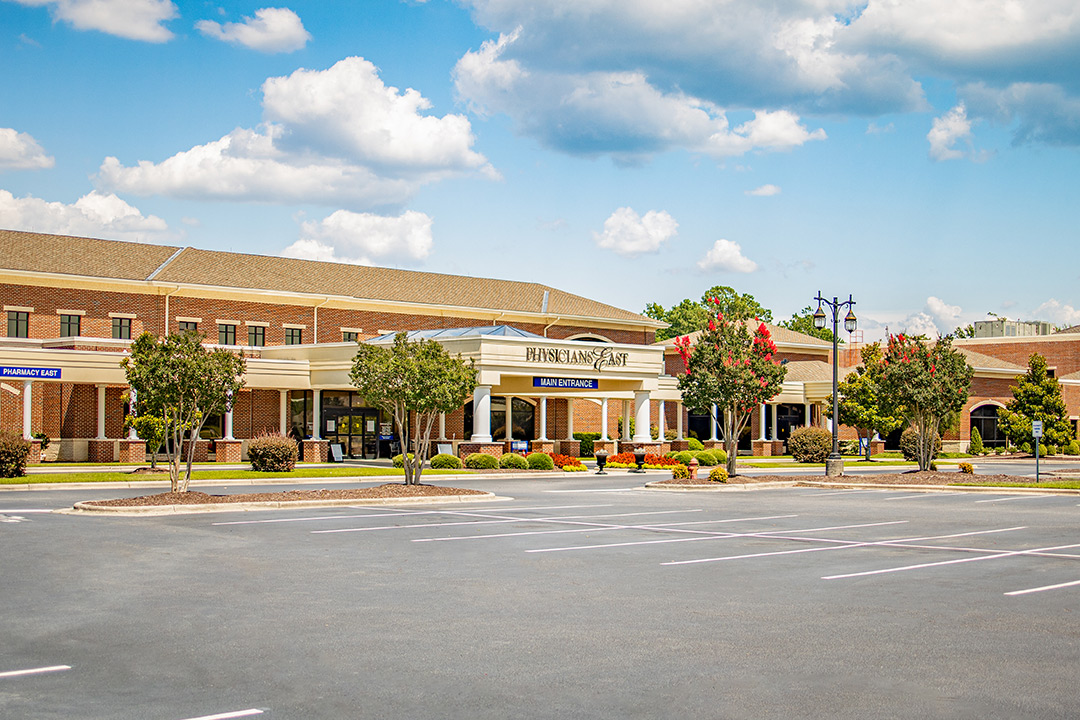 Overview
Ushering in a new era of comprehensive care for Greenville and all of Eastern North Carolina, Physicians East is proud to operate our own in-house pharmacy: Pharmacy East, a complete pharmacy department located at the Physicians East main campus on 1850 W. Arlington Blvd. in Greenville. The pharmacy highlights Physicians East's commitment to providing both existing and future patients with a complete care solution.
A First For Our Region
Physicians East is the first multi-specialty provider in Eastern North Carolina to provide its patients with a point-of-care pharmacy. This addition will allow Physicians East to complete the patient care continuum, thereby improving patient satisfaction and health.
Fast Accurate Fulfillment
Once enrolled, patients can have their prescription medications filled quickly on site, while they wait, and have refills mailed directly to their homes — no more long lines at the drug store, and no more traveling across town to pick up a prescription. This streamlined process will help improve outcomes by better coordinating a patient's medications across all specialties and providers in the Physicians East network.
Convenient Refill Options
In an effort to provide increased convenience, Pharmacy East allows patients to easily request refills through their website. Patients have the option to call the pharmacy directly or specify their preferred refill on-line, ensuring that future orders are quickly filled for convenience. To learn more ask one of our knowledgeable technicians which method for refilling your prescription is best for you.
Services Available Here
Infusion Center Delivery
Mobile Management and Home Delivery
OnePoint Medication Synchronization
Online Refill Portal