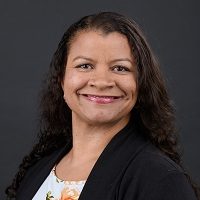 Location:

View Map
Arlington Campus Entrance:
About
Dr. Esther Smith earned her medical degree from the University of Virginia's School of Medicine. She completed her residency in Obstetrics and Gynecology at Christiana Care Health System in Newark, Delaware, where she was the chief administrative resident. Dr. Smith received her BS in Biology and Anthropology from the University of Massachusetts Boston.
Dr. Smith is a Fellow of the American Congress of Obstetrics and Gynecology. Prior to joining Greenville Women's Care, Dr. Smith was practicing at A Woman's Place in Fayetteville, NC. During her time there, she was a volunteer physician at the Cumberland County Public Health Department, where she received the Partners in Public Health Award for her work with the Teen Contraception Center. Dr. Smith has also done international work as a volunteer obstetrician-gynecologist in Santiago Atitlan, Guatemala.
Dr. Smith's professional interests are contraception and laparoscopic gynecology. She enjoys giving lectures regarding the broad field of OB-Gyn. She enjoys spending time with family, attending church and riding her bike. She is looking forward to trying out the famous Greenville BBQ circuit!