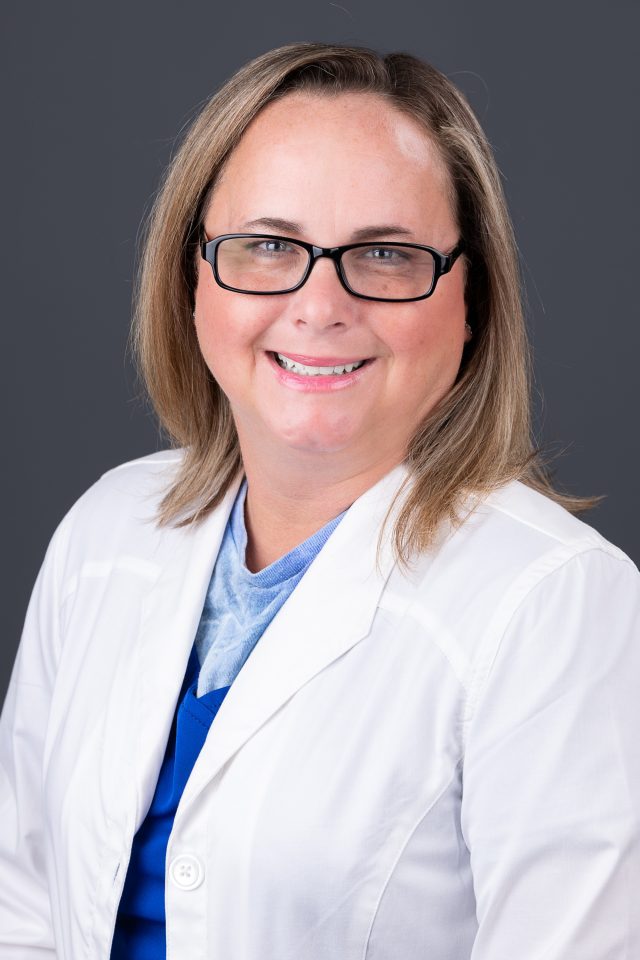 Karen Conklin
MSN, AGNP-C
About
Karen Conklin, Internal Medicine at Arlington Office
MSN, AGNP-C
Karen joined Physicians East on August 14, 2023.  She is working with the Internal Medicine team at the Arlington location.
Karen received her associate degree in nursing from Beaufort Community College.  She received a bachelor's degree in nursing and a master's degree in nursing from East Carolina University.  Professional accreditation of nurse practitioners was received from the American Association of Nurse Practitioners.
She began her nursing career in 1999 as a staff nurse with Carolina Radiation Medicine working in the care of oncology patients.   She pursued the path of oncology with Beaufort County Hospital in 2000 where she performed comprehensive care of adult hematology/oncology patients.   In 2003 she joined East Carolina University as a staff nurse administering chemotherapy, pain management, and symptom management.   She also managed four to five nurses in the outpatient setting and three lab technicians.
Karen joined the Emergency Department team at East Carolina University in 2014.  She worked in a level 1 trauma center, stroke center, and cardiac center of excellence providing life-savingcare to multiple patients.   She became proficient in neurologic emergencies, cardiac emergencies, and psychiatric emergencies.  She collaborated with all team members, acted as team leader, became proficient at ultrasound-guided IV, and acted as pivot and triage nurse.  In 2018 Karen accepted the job of adult nurse practitioner at the Emergency Department of East Carolina University Health Medical Center.   She treated patients with acute/emergent symptoms and performed clinical duties of suturing, splinting, and other minor procedures.   She performed evaluations and referred patients to medical and surgical providers.   As an adult nurse practitioner, she performed comprehensive management of cardiac medicine patients includingheart failure, management of chest pain, and workup with diagnosis.   She performed consults for new patients, coordinated with OR for emergent cases, handled placement of ECMO, performedevaluation and treatment after transfer from ICU to the intermediate care unit, did evaluations and post-operative follow-up in the clinic after surgery, performed comprehensive management of all new patients consulted for cardiac surgery, coronary artery bypass graft, heart valve surgery, endocarditis, and pacemaker and lead work to include pocket infections.
When not working, Karen enjoys spending time with her husband, who works for Greenville Fire and Rescue.  She has two children.  Brayden is a rising senior at D H Conley High School.  Brayden is autistic and has cochlear implants to aid his hearing impairment.   She has a daughter, Madison, attending East Carolina University with a major in IT.    Karen loves gardening, crafts, and reading.