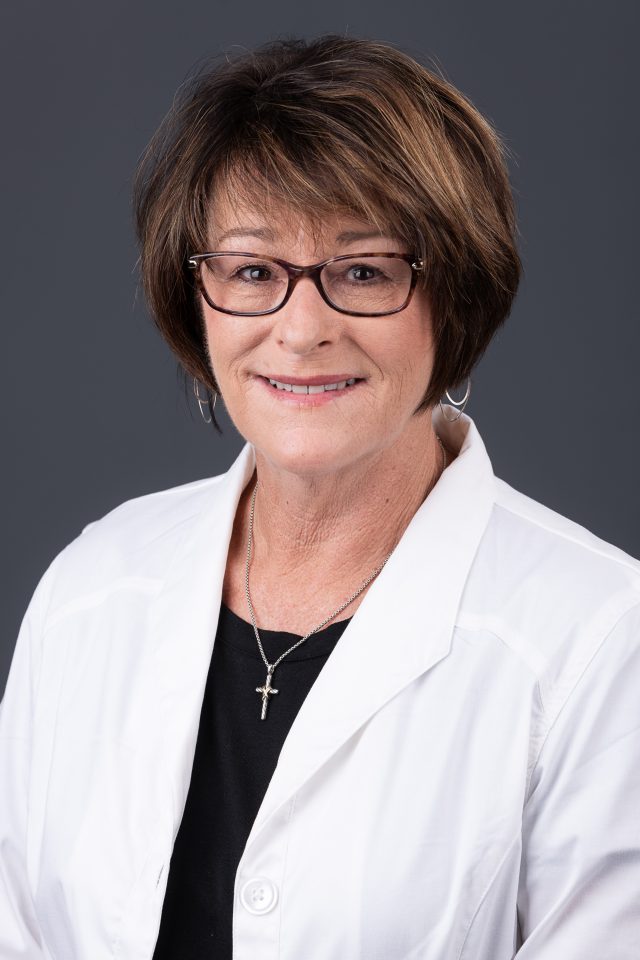 About
Lisa, who joined the Pulmonary Team at Physicians East on July 10, 2023, received her Bachelor of Science in Nursing in 1986, and her Master of Science in Nursing/Family Practitioner in 2001, from East Carolina University. She earned honors as an Outstanding Graduate Student, North Carolina Master Nurse Scholar, and East Carolina University Professional Nurse Trainee. She has held memberships in Sigma Theta Tau International Nursing Society, Beta Nu Chapter, and Gamma Beta Phi National Honor Society. She has had affiliations with East Carolina University Adjunct Faculty, the American Nurses Association, and the American Association of Nurse Practitioners during her nurse practitioner career. She is board certified with the American Nurses Credentialing Center.
During her many years of practice as a family nurse practitioner, she has managed a vast variety of acute and chronic health problems within the college health population and rural family medicine. Her role further developed and specialized to managing a variety of sleep disorders. Throughout her nurse practitioner career, she has enjoyed intermittently assisting in education as a clinical preceptor to FNP students at East Carolina University College of Nursing.
When not working, she enjoys interior designing, developing beautiful floral arrangements, and performing exercises that help her stay healthy.